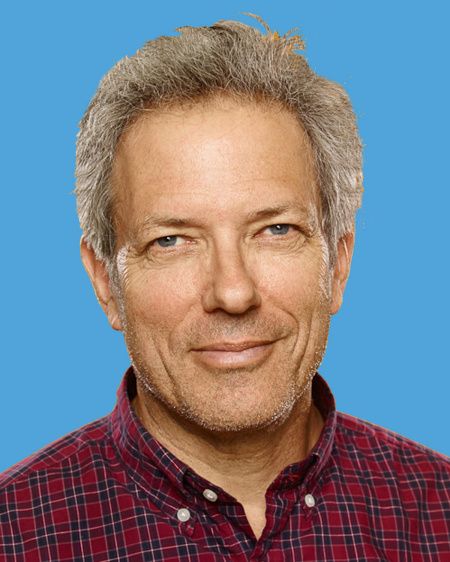 About
Peter Freed is a New York based advertising photographer and commercial director best known for his character-capturing portraits. Drawing on his 27 year career as a photographer of CD's, billboards, movie posters as well as major magazines and advertising, Peter has broadened his storytelling skills to include film.
He has worked on assignments for Newsweek, Forbes, The New York Times Magazine, Esquire, Self, Departures, Business Week, and Premier. His advertising clients include FedEx, Cadillac, CBS, NBC, Texaco, KitchenAid, Merrill Lynch, Atlantic Bell, and the U.S. Army. Peter's is sought after by art directors and clients for his easygoing, highly creative, shooting style. He has taught photography at Pratt Institute, Maine Photographic Workshop, Santa Fe photographic Workshop, International Center of Photography, and international Photo Expos. He has worked on numerous "Day in the Life" books and his beauty book on gray hair is published by Simon and Schuster. His portrait book PRIME won the gold medal from the Society of Independent Publishers. www.theprimebook.org
Fabrice Trombert
Intense focus, flexibility, ingenuity and effectiveness best define what Fabrice Trombert brings to a wide range of clients and photography assignments.
From shooting portraits of celebrities, CEOs and real people, to portraying fashion, beauty and landscapes, he sees and works below the surface, to bring out what's most meaningful in the subject matter.
Leading clients include Amazon and Bloomingdales, Lafayette 148, Armani, Madame Figaro, Venice Magazine, Marie Claire, Essence Magazine, Time Magazine, Businessweek Magazine, NewYork Magazine, Chance Magazine, Macy's, LaCoste, Foxcroft, Dentsu, Whit&Case Law, Columbia University, Avon and many others. Celebrities he has been commissioned to photograph range from Penelope Cruz and Robert Altman to former Lehman Brothers Chairman Dick Fuld and former Secretary of State Condoleezza Rice. Faculty at International Center of Photography. Co-founder of Brooklyn based children's charity Little Essentials.
Before going solo in 1997, he assisted and learned from renowned photographers Annie Liebovitz, Marc Hispard, Walter Chin, Andrew Eccles, Frank Ockenfels and others, over a Ten-year period.
A unique cultural and educational background – including training at Tisch School of the Arts – formed a passionate, industrious and confident creative spirit. Someone able to engage and interact comfortably with any personality, and in any environment.
"The childhood I spent acting in the theatre and among a whole family of creatives on both my French and American side exposed me to every type of person, and inspired a great freedom of expression. My
career beginnings, as a photojournalist, also taught me invaluable lessons. From how to work solo, be spont
aneous, and handle confrontation, to how to be objective and clearly convey the essence of a situation and its context."
For Trombert, every assignment is a vital opportunity. To be passionate and powerfully expressive. To get to the best possible outcome for each client. And to make the whole process in between easy-going and enjoyable for everyone involved.